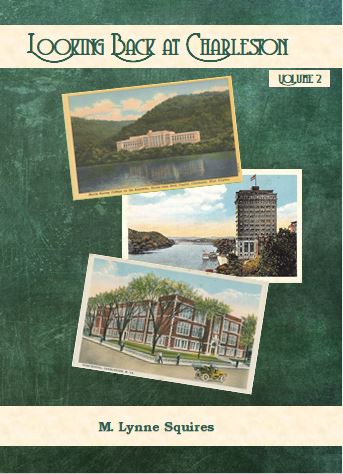 Lynne's Latest Book:
Looking Back at Charleston Volume 2

Volume 2 is here! Visit the old familiar places through stories and pictures. Charleston, West Virginia is steeped in history. Many places have been erased from the landscape forever. Some have taken on new forms or been repurposed for new uses. Some buildings have been 'modernized' rendering them unrecognizable from yesterday's landmarks. Regardless, all are threads in the fabric of Charleston's history.
BUY NOW
The View From My Cup
Lynne's blog... often insightful, occasionally humorous, and frequently nostalgic. From time to time enjoy guest posts with views from another's cup. Enjoy the view from her cup every few weeks or so. It's regularly posted, but not scheduled.
Yes, please send me the Free eBook "Breaching the Chrysler Building" and The View from My Cup posts.
Other books by M. Lynne Squires